T: 0115 945 8767 E: info@bgf-ltd.co.uk




Our History
We aim to be more than just accountants, we want to be an asset to your business, we want to be your trusted adviser.
The Brieley & Co. partnership started in 1990 with husband and wife team, Chris and Yvonne O'Brien and moved into 12 James Street, Kimberley in 1994. The name 'Brieley & Co.' came from the combination of their surname "O'Brien" and "Bailey" which was Yvonne's maiden name. In 2005, Chris and Yvonne emigrated from the UK to New Zealand, at which time the practice was taken over by Helen Grimsdell and became 'Brieley Grimsdell Ltd, Chartered Accountants and Tax Advisers'. In March 2013, Paul Falconer became part owner of the business and we changed our name to 'Brieley Grimsdell Falconer Ltd' or 'BGF' to our friends

The business has always prided itself on growing by word of mouth recommendation and by keeping our clients happy. Many of our clients have been with us since the business started in 1990. While numerous clients are based locally in Kimberley and Nottingham, we have clients much further afield such as London, Worcestershire, Derbyshire, Staffordshire, Lincolnshire, Leicestershire, Surrey, Tyne and Wear and Bristol. Even though our clients may move around the UK, they remain with us which proves our commitment to client service is working.
Our motto is "friendly, responsive and professional" which is exactly what we aim to be.
Our Team
Helen Grimsdell
Helen took over the business as owner and Managing Director in August 2005. Having spent 14 years at KPMG Birmingham office where she qualified as a Chartered Accountant in 1990, Helen moved into industry in February 2000, working as a commercial accountant in small and medium sized companies. In 2003, Helen set up her own accountancy practice and in 2004, she also qualified as a Chartered Tax Adviser.

Helen combines her years of experience and knowledge as a Chartered Accountant and Chartered Tax Adviser with the practical understanding of just how busy it can be running a business. When you feel overwhelmed by red tape and legislation, not only will Helen empathise with you, but she can offer proven steps to get you back on track; cash flows and business plans, accounts and tax compliance, all with a cup of tea and a biscuit!

Email: helengrimsdell@bgf-ltd.co.uk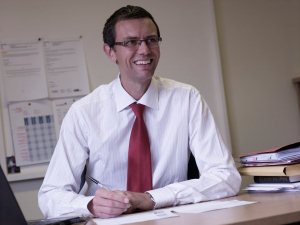 Paul Falconer
Paul joined the business in 2011, initially as a manager, before progressing to Director and part owner in March 2013. Paul brings specialist tax knowledge to the business, qualifying as a Chartered Tax Adviser in 2008. Having worked for both a partnership in West Yorkshire and within the Private Client Team for Price Waterhouse Coopers across the Midlands, Paul has experience on advising clients of all sizes. Taking great pleasure in cutting through the ever growing maze of tax legislation, Paul enjoys getting start -up businesses off on the right foot as well as working with established owner managed businesses to ensure that they pay no more tax than they have to!

Email: paulfalconer@bgf-ltd.co.uk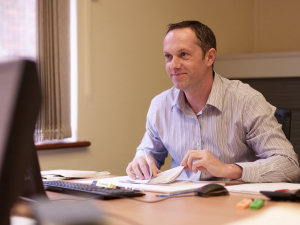 Phil Shaw
Phil's association with the business began in 1998 when he first began analysing accounts for us as a junior assistant. Over the years Phil has worked on an employed and self-employed basis for us, but in October 2011, Phil joined our team at BGF full time and has taken on responsibility for preparing accounts for many of our sole traders, partnerships and companies. If you are one of our lucky clients, Phil will know your business and will have prepared your accounts many times.

Email: philshaw@bgf-ltd.co.uk


Helen Wallace
Helen is the longest serving member of staff, working in the business since 1993, so she knows all of our clients. Helen is responsible for ensuring that your tax return, whether it is a company tax return, partnership return, or personal tax return, is completed correctly and submitted on line within the relevant deadline. Helen also looks after all our clients' company filing requirements, including Annual Returns, share transfers and changes to director's details or registered office addresses. So, if you find the Companies House website a little daunting, Helen will be the one to help you.

helenwallace@bgf-ltd.co.uk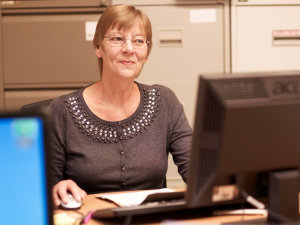 Judy Haggerty
Judy has been with the business for 12 years. For the first 5 years Judy was responsible for processing the clients' payroll, which she still does when Pat is away, but since 2006, Judy has taken on a more administrative role, ensuring that the office runs smoothly and that clients are aware of looming deadlines for their accounts and tax returns. More often than not, it will be Judy who greets you with a cheerful smile, leaving polite messages on your answer machine and Judy who answers the office phone.

judyhaggerty@bgf-ltd.co.uk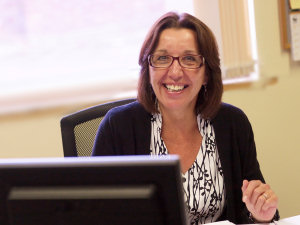 Pat Bough
Pat joined the business in 2006, taking over the payroll duties from Judy. Since then Pat has developed a wide working knowledge of payroll matters and cheerfully processes all the clients' weekly, fortnightly, four weekly and monthly payrolls to fulfil the Real Time Information requirements of HMRC. It will be Pat who chases up your PAYE and NIC payments to HMRC to ensure that you and all of our clients do not receive any late payment penalties or incorrect returns.

patbough@bgf-ltd.co.uk